The Earth is waking up and so are our bodies. Spring brings a tremendous amount of new energy to us on all levels—herbal medicine can help us shed the Winter vibrations and welcome the delightful emergence of this new season. Join us to learn about the best herbal remedies and self care practices for Spring, and how to make your own herbal tinctures from scratch.
We will explore how the power of herbal bitters can help you build a solid foundation of health, while providing gentle detoxification and healing. We also will look at nourishing herbs that can help ease you through the seasonal transition and strengthen your system for the active months ahead.
Spring is the season of fertility and creativity. We will learn about daily rituals and practices that can support you in capturing the vital energy all around you so you can plant the seeds and manifest the changes and growth you desire.
After making two tinctures to take home with you, the workshop will culminate in a Spring ritual for connecting to the Earth and plant spirits, calling in the support you need for this moment.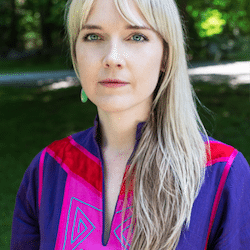 Catherine Foley is a Plant Spirit Healing practitioner and herbalist in training. She connects with plants everyday for support on all levels, and considers them our greatest allies for navigating the rapid acceleration of modern life. She firmly believes herbs love humans and want very badly for us to feel better. Catherine loves sharing the power and wisdom of plants to heal our deepest battle wounds, finesse personal daily challenges and restore and return the spirit to its rightful path.
SPRING MEDICINE MAKING
Wednesday, March 15, 7-9pm
$55