WITH CORINNE FEINBERG
Deepen your connection to self-healing and support others in their own healing as you focus on treating others and expanding your Reiki practice to include ancient healing symbols and empowered intention work in this Level II Certification weekend.
Take your healing to the next level by gaining more experience using Reiki with others, and learn to work with the wisdom of the sacred Reiki symbols. Students will tap into the illusion of time and space, utilizing traditional Reiki symbols to transcend distance and offer healing at all moments of experience and across continental divides. Distance healing sessions will be practiced and used as a journeying tool for guidance and wisdom.
The connection to Reiki energy is amplified in this level as each student receives another attuning initiation and connects with this universal energy in a more tangible sense through the use of sacred symbols. The addition of symbols allows students to trust the flow of energy more fully and provides a more palpable sense of intuitive guidance.
This level focuses on ample practice giving and receiving Reiki treatments with other students so that we can learn how to address various bodies, emotional states and mental tendencies. The use of guided meditations offer advanced healing messages for each student and we will practice journeying to connect with guides, masters and healers from other realms.
The following will be covered in this Reiki Level II Certification:
• Reiki Level II symbols: How to draw, activate and use them. Their many uses are explained and their inner meaning discussed. Practice time is given so students know from experience how the energy of each symbol feels and the results each symbol produces.
• Reiki Level II attuning ceremony, which further amplifies, refines and raises the vibration of Reiki energy flowing through you
• Practice sending Reiki energy at a distance whether it be to recipients in other physical locations, or into the past or future
• Practice healing emotional and mental issues including unwanted habits and self-sabotage
• Learn about the power of intention and how to use Reiki to empower the manifestation of goals
• Holy Fire Experiences – guided experiences where students can connect and be directly guided by Holy Fire Reiki energy to deepen their own healing and support the cultivation of self-love, compassion and inner-awareness
• Gyoshi-ho: Sending Reiki with the eyes
• Alternate techniques for cleansing and protecting energy with visualization and intention
• A deeper understanding of muscle testing and pendulum dowsing
• Ample practice giving and receiving Reiki sessions with other students in the course
After completion of Level II, you will receive a certificate and have a greater understanding of how to approach various physical ailments and emotional states with Reiki energy, as well as deepen your connection with other worldly guidance and work with the root issues that challenge our healing processes.
ABOUT REIKI MASTER TEACHER Corinne feinberg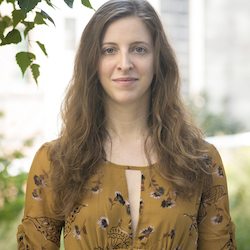 Corinne Feinberg of Pathlight Healing is a certified Reiki Master and Teacher in the tradition of Usui/Holy Fire Reiki® and Karuna Holy Fire Reiki®. She has been practicing Reiki for over four years and teaching for three years. She has trained with three different Reiki Masters in California and New York, including William Rand from the International Center for Reiki Training, and has continued her study of energy healing by connecting with Source through the guides of plants. Corinne has initiated over 50 Reiki students and sees clients for Reiki sessions on a regular basis both in person and over the phone. Corinne's passion for the healing arts began with seeking alternative modalities to support her journey through Chronic Lyme Disease. It was the gift of Reiki energy healing that lead Corinne to experience freedom from her symptoms and ultimately healed her from the disease. Since then, she has found her passion in offering the gift of alternative healing methods to support those who are open, ready and willing to move through a deep healing process. She has been featured in Reiki News Magazine's Fall 2013 issue for her work with Reiki for Lyme Disease, as well as on the wellness site Mind Body Green. Corinne lives year-round in the nature-rich state of Vermont, and travels monthly to neighboring states in the northeast to offer workshops, Reiki trainings and healing sessions.
USUI HOLY FIRE REIki ~ LEVEL II CERTIFICATION
Saturday & Sunday, April 22-23, 10am-6pm
$325