WITH CORINNE FEINBERG
Empower your self discovery with the healing art of Reiki as you learn how to support your own healing journey and connect with your intuition in this Level I Certification weekend.
Level I of Reiki certification focuses on supporting the self with energy healing by providing a comprehensive foundation in understanding how to sense energy and listen to intuition. Over the course of the two-day training, students will learn how to work with Reiki energy to support healing in mind, body, spirit and emotions.
We will share in the support of this spiritual modality focused on encouraging self-discovery, transformation and whole-person healing, while practicing intuitive listening and gaining hands-on experience both giving and receiving Reiki.
Becoming a Reiki healer can create miraculous results in the direction of your life, your connection with others, physical ailments and the awakening of intuitive and psychic abilities.
This training combines traditional Japanese Reiki techniques with Western practices of Reiki to cover the full spectrum of Reiki energy healing. The course also draws on meditation and practices from other healing modalities, including Plant Spirit Medicine, Shamanism and visionary Craniosacral work, to support students in clearing their analytical mind and connecting with the realm of felt-sense and intuition.
Emphasis is placed on Reiki treatments for self care to help solidify a practice of supporting yourself in your own healing first and foremost.
You also will have some practice offering Reiki treatments to other students in class, which will be further expanded on in the Usui Holy Fire Reiki Level II Certification with Corinne in April.
The following will be covered in this Reiki Level I Certification:
• The origin and history of both Usui Reiki and Holy Fire Reiki
• What makes Holy Fire Reiki different from other forms of Reiki
• The nature of Reiki energy, why people get sick and how Reiki heals
• Reiki Level I attuning ceremony
• The Reiki Ideals
• The energy body and major/minor Chakra system
• Traditional hand placements for giving sessions
• Gassho meditation
• Reiji-ho: Using inner guidance and intuition to know where and how to treat
• Kenyoku: Dry bathing as a method to purify your energy field
• Byosen Scanning: Using the sensitivity of the hands to locate areas in need of healing
• Smudging techniques to cleanse and clear energy
• Invocations and visualizations for protecting your energy
• Multiple muscle testing techniques to communicate with the intelligence of the body and listen to intuition
• Practice giving a self-treatment and a treatment on someone else
After completion of Level I, you will receive a Certificate and be equipped with tangible tools to support your own self-healing and to strengthen your intuition; and will be ready to practice offering Reiki energy healing on others.
ABOUT REIKI MASTER TEACHER Corinne feinberg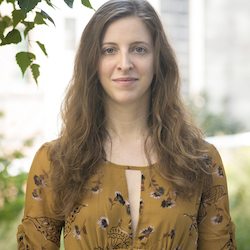 Corinne Feinberg of Pathlight Healing is a certified Reiki Master and Teacher in the tradition of Usui/Holy Fire Reiki® and Karuna Holy Fire Reiki®. She has been practicing Reiki for over four years and teaching for three years. She has trained with three different Reiki Masters in California and New York, including William Rand from the International Center for Reiki Training, and has continued her study of energy healing by connecting with Source through the guides of plants. Corinne has initiated over 50 Reiki students and sees clients for Reiki sessions on a regular basis both in person and over the phone. Corinne's passion for the healing arts began with seeking alternative modalities to support her journey through Chronic Lyme Disease. It was the gift of Reiki energy healing that lead Corinne to experience freedom from her symptoms and ultimately healed her from the disease. Since then, she has found her passion in offering the gift of alternative healing methods to support those who are open, ready and willing to move through a deep healing process. She has been featured in Reiki News Magazine's Fall 2013 issue for her work with Reiki for Lyme Disease, as well as on the wellness site Mind Body Green. Corinne lives year-round in the nature-rich state of Vermont, and travels monthly to neighboring states in the northeast to offer workshops, Reiki trainings and healing sessions.
USUI HOLY FIRE REIki ~ LEVEL I CERTIFICATION
Saturday & Sunday, March 18-19, 10am-6pm
$325
If you are signing up for Reiki Level I & II at the same time, use code REIKI50 to receive $50 off.