WITH CATHERINE FOLEY
Try Reiki this Spring! Shift Integrative Medicine hosts a Spring Reiki Special now through May 4.
New clients are invited to book a 30-minute session with Reiki Master Catherine Foley for just $60 (20% savings). Receive 10% off a full session if you book before you leave.
Call 212-604-1316 or e-mail [email protected] to book now.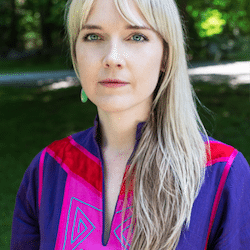 Catherine is an intuitive empath, skilled at reading and listening to the body to provide the support of Reiki exactly where it is needed, reducing pain and discomfort and enhancing your natural ease and flow. Catherine holds a gentle and compassionate space for your whole self to be seen and witnessed, guiding you back to health and well-being on all levels. Catherine became a Reiki Master Teacher with Joanna Crespo at New York Open Center, and was attuned to Reiki Levels I and II with Lisa Levine at Maha Rose. She is continually amazed at the profound healing that unfolds from the flow of Reiki energy.
SPRING REIKI SPECIAL AT SHIFT INTEGRATIVE MEDICINE
Thru May 4, 2018
Wednesdays 4 – 8 PM / Fridays 11 – 6 PM
$60 / 30 min
Shift Integrative Medicine
95 University Place, Union Square