Need help energizing for the new Spring season? Craving deep relaxation and stress relief? Curious about Acupuncture, but aren't sure if it's right for you? Here's your chance to meet our wonderful in-house Acupuncturist Aimée Derbes and receive a loving, mini acupuncture treatment to support your body during this seasonally transitional time.
Join us for 30-minute acupuncture sessions with Help Your Self resident Doctor of Chinese Medicine, Aimée Derbes, LAc. Your individualized session will be based on a powerful point combination that opens and balances energy flow, stops pain, and supports the release of accumulated toxins and emotions. If you're dealing with physical pain (such as headaches, back pain, digestive pain or PMS), or just feel ready to release and renew, this rejuvenating treatment is for you!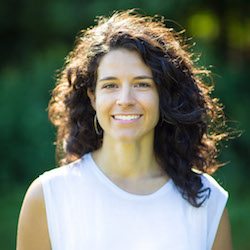 Aimée Derbes, who serves the Help Your Self community on Wednesdays and Fridays, is a Doctor of Acupuncture and Chinese Medicine, a New York state licensed acupuncturist, and a nationally certified herbalist.
With a special interest in chronic, stubborn conditions of the body, mind, and spirit, Aimée approaches each of her patients as a whole and complex individual, and enjoys treating the full range of health conditions affecting adults of all ages and genders. Drawing from her clinical skills and experience, she then crafts a personalized treatment and plan that reflects the best way to support that individual in their healing process; treatment plans may also include herbal recommendations and suggestions for supportive lifestyle practices.
Aimée's goal is to support each of her patients in healing and achieving their best possible health, so they have all the energy and resources to do what they are passionate about in life.
SPRING EQUINOX ACUPUNCTURE MINI SESSIONS
Saturday, March 25, 1-5pm
$40