THE OPENING
A Two-Day
Initiation
 in the Japanese Healing Art of Reiki
Reiki noun
Rei·​ki |  ˈrā-ˌkē  

DEFINITION
A system of touching with the hands based on the belief that such touching by an experienced practitioner produces beneficial effects by strengthening and normalizing certain vital energy fields held to exist within the body.
ORIGIN
Japanese, literally, spirit, from rei spirit, soul + ki vital force, mind
Welcome to Reiki – a powerful, hands-on, energetic healing art that enhances natural vitality, activates our innate healing processes and restores harmony on all levels. In this professional training that draws on traditional Japanese Reiki traditions and Western Reiki styles, you will be "attuned" or initiated to the first level of Reiki energy—empowering you to use Reiki for your own self healing, and for treating friends and family. 
Reiki is an incredible tool for relieving stress, boosting immunity, easing pain, balancing emotions, enhancing creativity, and fostering spiritual awareness and intuition. This Level I training will teach you practical ways to integrate Reiki into your daily life, and also includes supervised hands-on practice.
In Reiki Level I, you will learn:
• What is Reiki?
• History & origins of Reiki
• The Reiki principles
• The Reiki hand positions
• Self healing with Reiki
• Reiki healing for friends and family
• Using Reiki creatively
• Energy hygiene
You will receive your Level I Certification upon completion of a 15-hour outside practicum.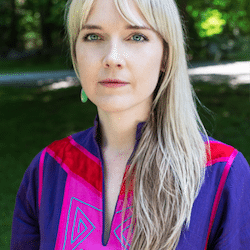 Catherine Foley is a Usui Reiki Master Teacher and founder of Help Your Self, her holistic wellness company on a mission to bring authentic and genuine healing experiences and resources to New Yorkers. Catherine was attuned to Reiki Levels I and II with Lisa Levine at Maha Rose in Greenpoint, Brooklyn. She became a Reiki Master with Joanna Yuan Crespo at New York Open Center, where she also completed her Reiki Master Teacher apprenticeship. With formal training in energetic and earth-based spiritual healing, mindfulness and herbal medicine, Catherine is skilled in holding integrated, embodied and compassionate space for deep transformation and healing. Catherine offers Reiki healing at locations around the city, including The Spa at Mandarin Oriental, New York. She is an oracle reader at Otherwild NY, The Alchemist's Kitchen and Jill Lindsey. In all of her work, Catherine is dedicated to guiding you home to yourself, helping you access your innate ability to heal your life and find the freedom and will to shine your true light in the world.
Catherine's Reiki Lineage
Mikao Usui
Dr. Chujiro Hayashi
Hawayo Takata
Iris Ishikuro
Arthur Robertson
Samuel Strauss
Margaret Ann Case
Joanna Yuan Crespo
Catherine Liggett Foley